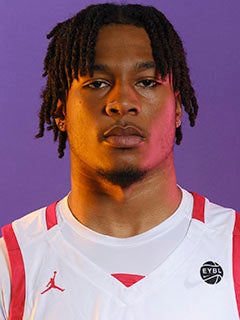 Cam Whitmore
Pos

SF

Height

6-6

Weight

200
Prospect Info
Add Video
Evaluated 12/21/2021
Jerry Meyer Director of Basketball Scouting
Projection
First Round
Tremendous physical build. Ultra-athletic with a blend of power and elusiveness. Highly competitive with a strong motor. Loves to attack the rim and the ball with physical abandonment. Improving as a shooter. Has a tad bit mechanical release through the middle of his face. Shoots with a high arc and good rotation. Likes to size up his shot. Will shoot the ball plenty well enough with his other skills. Can attack rim either left or right. For his power, has surprisingly nimble feet on the drive and can side step charges and make awkward finishes. Does have the tendency to force action and pick up turnovers. Handles ball with power and aggression. Sees the floor and can deliver quality passes. Dangerous rebounder. Is a versatile and dominant defender. Capable of guarding every position.
H.S. Athletic Background
Cam Whitmore is a 6-6, 200-pound Small Forward from Severn, MD.
Add Timeline Events
Add Photos